25/03/2018
Christophe Orazio.
AR28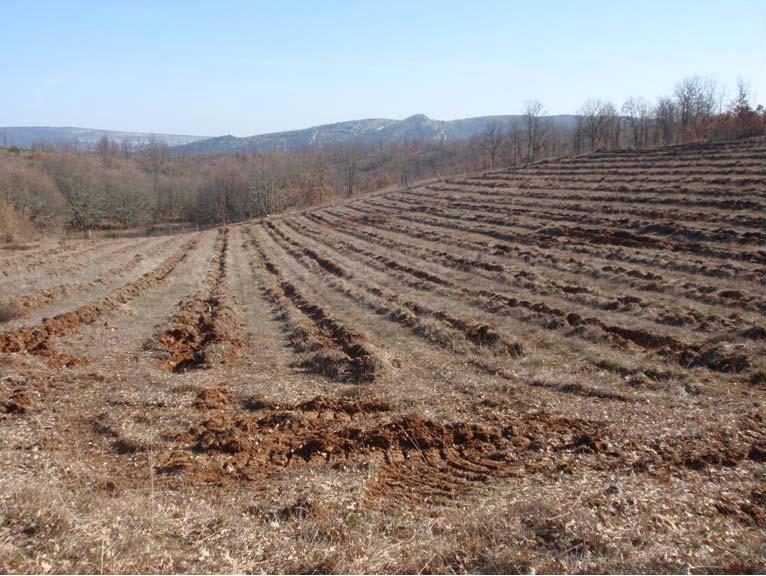 Site code AR28
Location Los Altos
Region Castilla y León
Country Spain
Local name Escóbados de Abajo (Burgos)
Partner FGUVA
Site characteristics
Orientation: FLAT, Slope:0.0°, Soil :LEPTOSOLS, Bedrock : limestone
PH :5.6,5.6
Hydrology
there is no permanent watercourse that crosses the plot, although precipitation waters that run through the plot are tributaries of the Ebro Basin, Goose River subbasin
Short History of the site
PROPRIÉTAIRE: Municipalité de Los Altos VÉGÉTATION POTENTIELLE: Série superiora-mésoméditerranéenne carpetana western, sanabriense orensano et humide-hones-humide leonesa siliceux de Quercus pyrenaica (Holco mollis-Querceto pyrenaicae sigmetum) et Série supramediterránea castillane-Cantabrique et Estellesa-Riojana basophile de Quercus faginea (Epipactidi helleborines-fagineae Querceto sigmetum), en fonction du substrat. (Source: Rivas Martinez, 1987). DESCRIPTION DE L'ENVIRONNEMENT: L'environnement de la parcelle est actuellement peuplé de Quercus pyrenaica et de plantes dispersées de Pinus pinaster, de broussailles Genista hispanica dans les zones où le substrat calcaire remplace les grès, et de Quercus faginea. ZONE DE GESTION PRECEDENTE: Auparavant, la zone était utilisée comme terrain de culture. Les environs ont été reboisés par un mélange de Pinus pinaster et de Quercus pyrenaica. STATUT ACTUEL DE LA TERRE AVANT DE PLANTER L'ARBORETUM: La parcelle était couverte de prairies. Jusqu'à 5 ou 6 ans a été cultivé. En août 2003, la région a subi un incendie.SUSCEPTIBILITÉ AUX RAVAGEURS ET MALADIES: Non détecté l'existence d'attaques de ravageurs particulièrement virulents et d'autres maladies.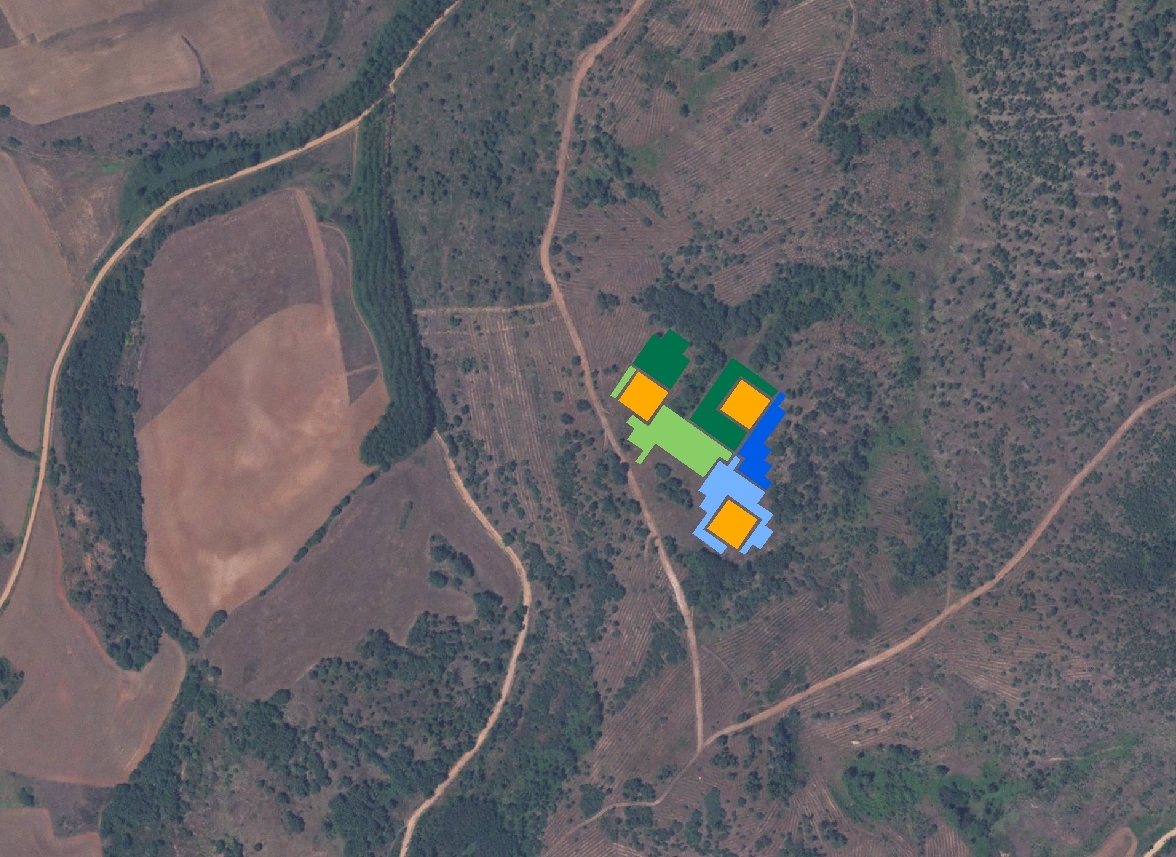 Generalities of the site

Species on the site
N of Prov.
Initial tree N
Acer pseudoplatanus
6
72
Calocedrus decurrens
3
36
Castanea sativa
3
36
Cedrus libani subsp. libani
3
36
Cupressus sempervirens
4
48
Eucalyptus globulus
1
12
Eucalyptus gundal
1
12
Eucalyptus nitens
4
48
Fagus sylvatica subsp. orientalis
3
36
Larix decidua
4
48
Liquidambar styraciflua
3
36
Pinus brutia
3
36
Pinus caribaea var. hondurensis
1
12
Pinus elliottii
1
12
Pinus nigra subsp. laricio
3
36
Pinus nigra subsp. salzmannii
3
36
Pinus pinea
4
48
Pinus ponderosa
4
48
Pinus sylvestris
6
72
Pinus taeda
5
60
Pseudotsuga menziesii
9
109
Quercus ilex subsp. rotundifolia
6
72
Quercus petraea subsp. petraea
6
72
Quercus rubra
2
24
Quercus shumardii
1
12
Quercus suber
3
36
Robinia pseudoacacia
6
72
Sequoia sempervirens
3
36
Thuja plicata
2
24