12/03/2018
Christophe Orazio.
DS25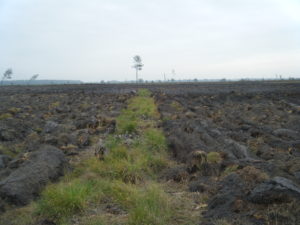 Site code DS25
Location Arengosse
Region Aquitaine
Country France
Local name Les Pins de Toulouse
Partner CRPF_Aquitaine
Contact
Site characteristics
Orientation: FLAT, Slope:1.0°, Soil :PODZOLS, Bedrock : eolian sands
PH :4.5,
Hydrology
Arengosse is part of the river basin of the Bès, tributary of the Midouze river. No stream can be found near the demonstration site which is located in a poorly drained area. Several ditches regulate the water table level in winter.
Short History of the site
copyrigth IEFC network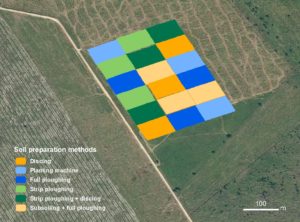 MAIN SYLVICULTURAL OPTION DEMONSTRATED : comparison of different soil preparation methods Factors of interest related to climate change: effect of soil preparation on root development/stand stability effect of soil preparation on water supply/sensitivity to drought.STAND AND SITE DESCRIPTION New plantation of maritime pine, on a clear-cut unit. The stand is located in the area most damaged by the Klaus storm. The wood remnants were grinded.
EFIatlantic logo