25/03/2018
Christophe Orazio.
AR22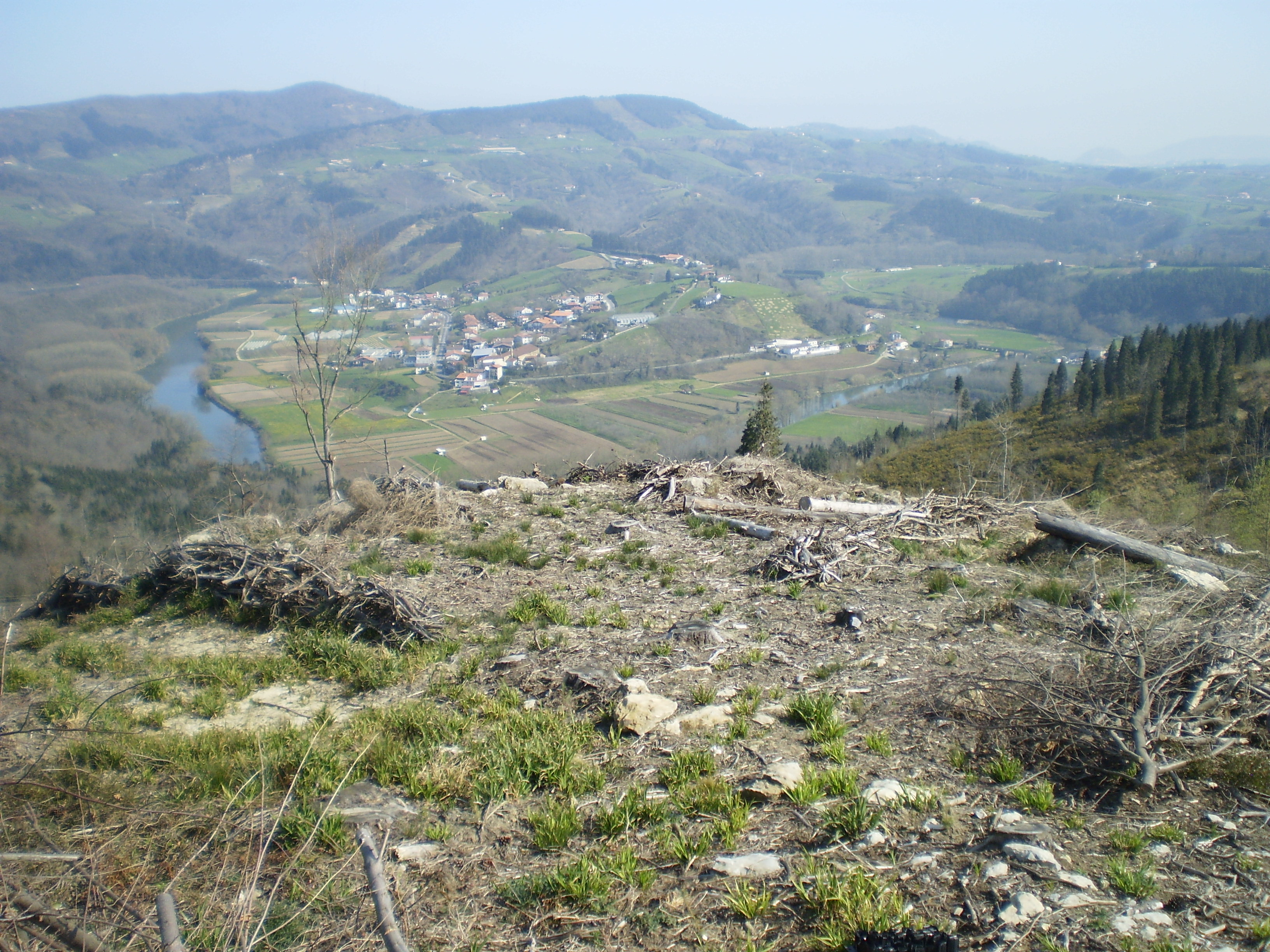 Site code AR22
Location Usurbil
Region Pais Vasco
Country Spain
Local name Irisasi
Partner HAZI
Site characteristics
Orientation: NE, Slope:50.0°, Soil :CAMBISOLS, Bedrock : marl
PH :4.3,4.6
Hydrology
Flat soil, without rivers
Short History of the site
L'arboretum a été planté dans un vieux bois de pin rayé, âgé de 40 ans et coupé à l'été 2011. Tous les travaux forestiers après la coupe (branchages, restes empilés en rangs) ont été faits à la main, car les fortes pentes . La terre est la propriété de Diputación Foral de Gipuzkoa, le gouvernement provincial. Son Service des forêts a donné la permission à IKT / Hazi d'établir cette plantation à la fin de 2011.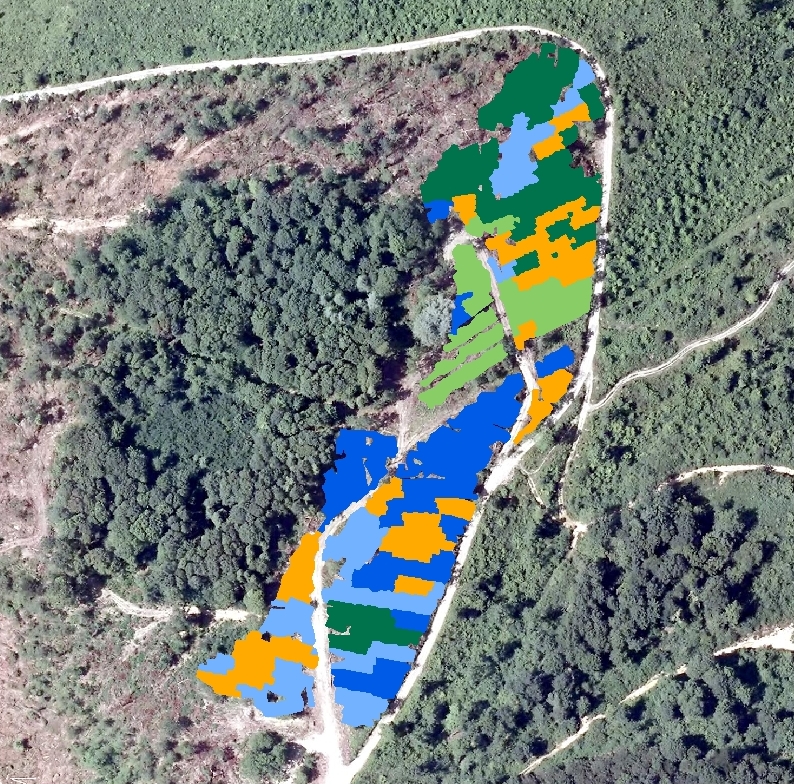 Generalities of the site

Species on the site
N of Prov.
Initial tree N
Acer pseudoplatanus
3
38
Calocedrus decurrens
1
12
Castanea sativa
3
115
Ceratonia siliqua
2
30
Cunninghamia lanceolata
1
11
Cupressus sempervirens
1
15
Eucalyptus globulus
1
28
Eucalyptus gundal
1
15
Eucalyptus nitens
2
27
Fagus sylvatica
2
27
Fagus sylvatica subsp. orientalis
3
47
Larix decidua
5
76
Liquidambar styraciflua
4
54
Pinus brutia
4
40
Pinus caribaea var. hondurensis
1
13
Pinus elliottii
2
27
Pinus nigra subsp. laricio
2
104
Pinus nigra subsp. salzmannii
2
30
Pinus pinea
3
44
Pinus ponderosa
2
26
Pinus sylvestris
4
136
Pinus taeda
2
30
Pseudotsuga menziesii
8
197
Quercus ilex subsp. rotundifolia
3
176
Quercus petraea subsp. petraea
5
140
Quercus robur
1
15
Quercus rubra
2
30
Quercus shumardii
1
14
Quercus suber
3
174
Robinia pseudoacacia
4
60
Sequoia sempervirens
2
31
Thuja plicata
4
61