25/03/2018
Christophe Orazio.
AR25
Site code AR25
Location Etxauri
Region Navarra
Country Spain
Local name Etxauri
Partner GAN
Site characteristics
Orientation: FLAT, Slope:0.5°, Soil :FLUVISOLS, Bedrock : fluvial sands and gravels
PH :7.9,8.0
Hydrology
Arga river drainage basin, Mediterranean watershed
Short History of the site
Le terrain où se trouve l'arboretum est la propriété du Gouvernement de Navarre qui a donné à Gestion Ambiental de Navarra S.A. la permission d'installer l'un des arboretums sur ce site. Ce site est une terre agronomique avec des cultures céréalières. Avant la plantation, en 2011, la dernière culture était l'avoine. Ce site a été choisi car ces parcelles sont utilisées pour l'expérimentation et la recherche. Les conditions de l'endroit fournissent les visites et les activités de sensibilisation parce que l'accès est très bon et il est près de Pampelune. Il était important aussi, l'emplacement du site car il est dans une zone de transition climatique qui le rend différent des autres arboretums à proximité.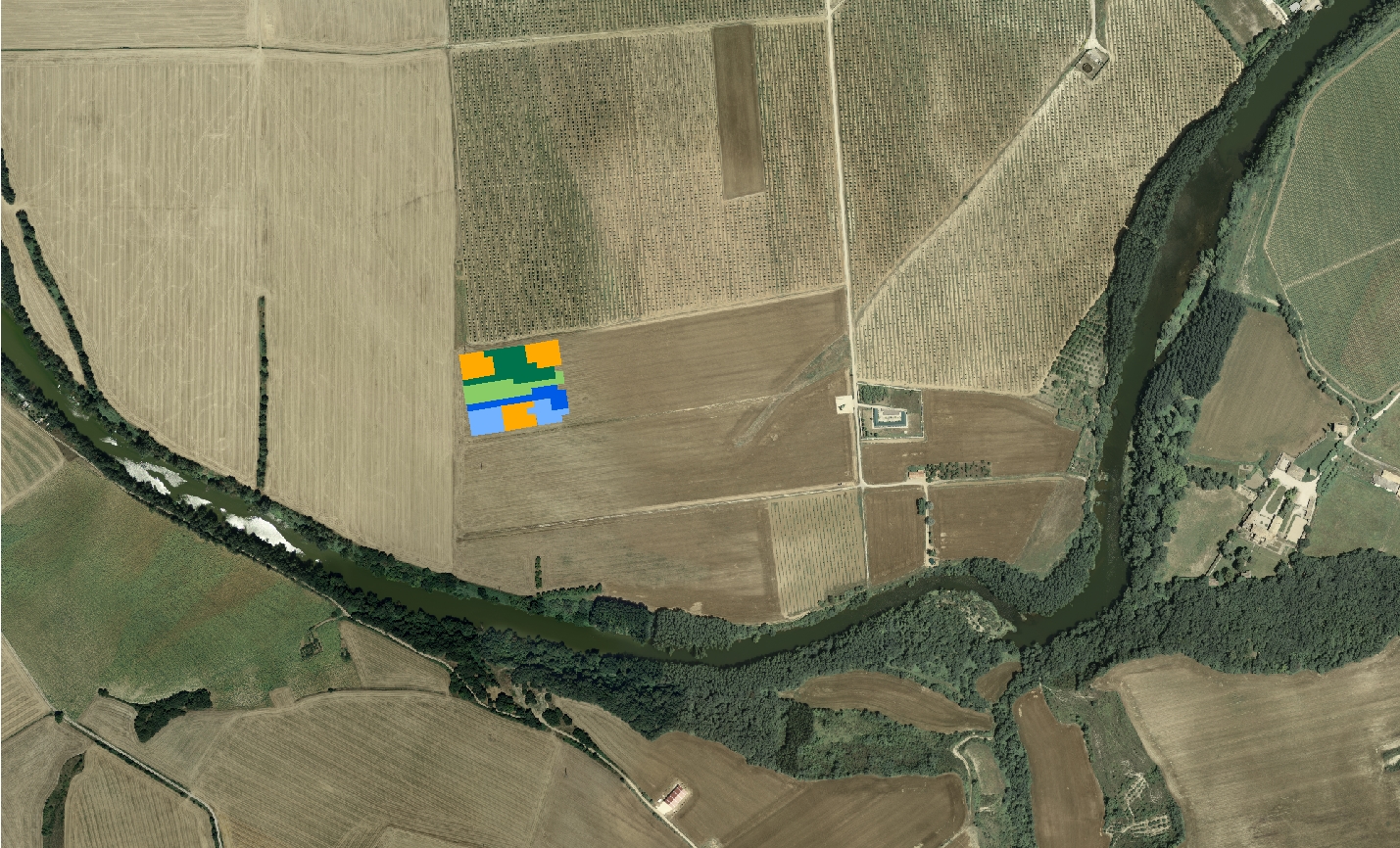 Generalities of the site

Species on the site
N of Prov.
Initial tree N
Acer pseudoplatanus
4
48
Calocedrus decurrens
2
24
Castanea sativa
1
12
Cedrus libani subsp. libani
1
12
Cupressus sempervirens
3
36
Eucalyptus globulus
1
12
Eucalyptus nitens
1
12
Fagus sylvatica
3
36
Fagus sylvatica subsp. orientalis
1
12
Larix decidua
2
24
Liquidambar styraciflua
1
12
Pinus brutia
2
24
Pinus elliottii
1
12
Pinus peuce
1
12
Pinus pinea
4
48
Pinus ponderosa
2
24
Pinus sylvestris
5
60
Pinus taeda
3
36
Pseudotsuga menziesii
4
48
Quercus ilex subsp. rotundifolia
6
72
Quercus petraea subsp. petraea
4
48
Quercus rubra
1
12
Quercus shumardii
1
12
Quercus suber
4
48
Robinia pseudoacacia
2
24
Sequoia sempervirens
3
36
Thuja plicata
3
36