25/03/2018
Christophe Orazio.
AR26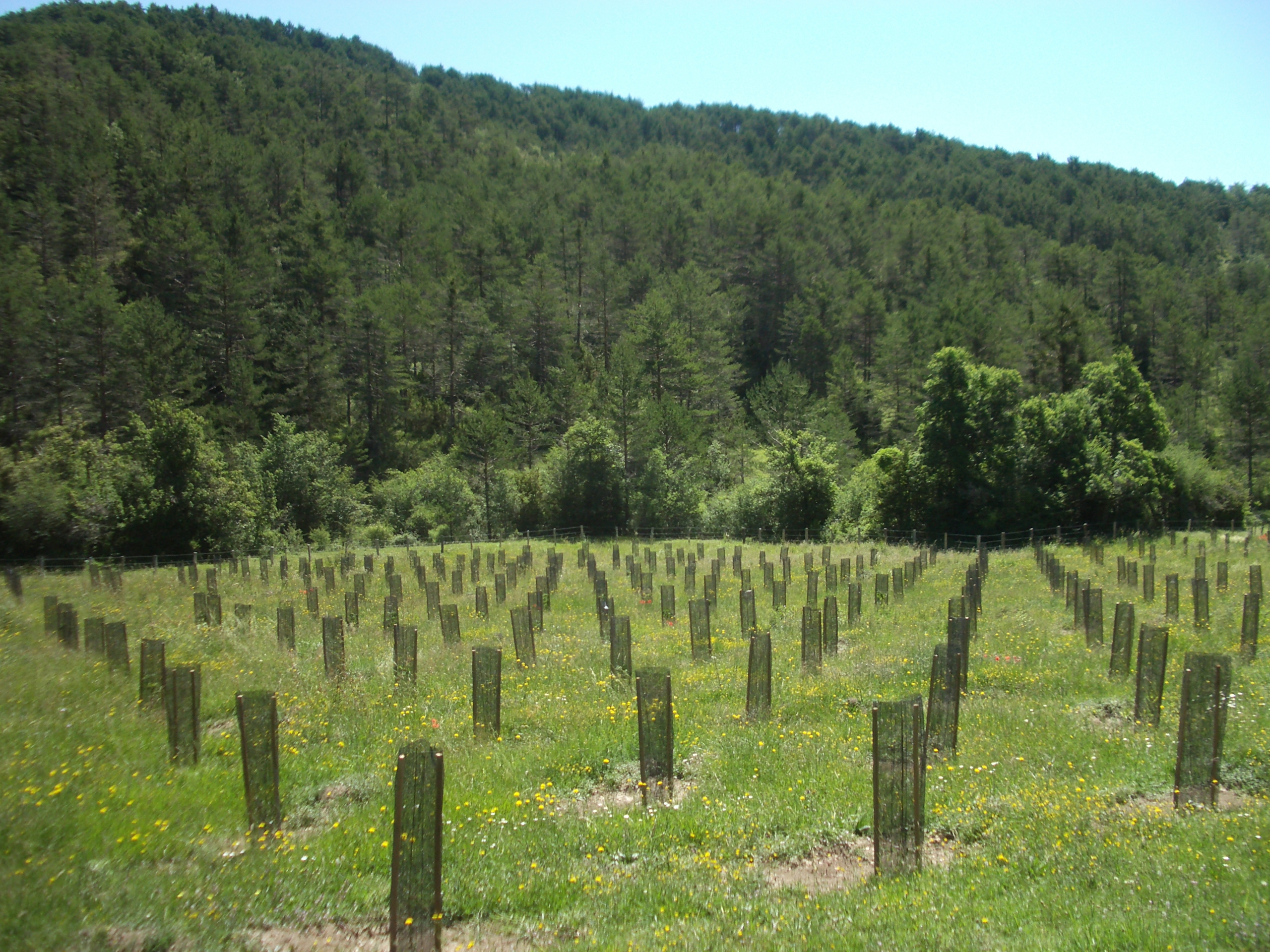 Site code AR26
Location Urrual Alto
Region Navarra
Country Spain
Local name Cerráncanos
Partner GAN
Site characteristics
Orientation: FLAT, Slope:3.5°, Soil :REGOSOLS, Bedrock : marly limestone
PH :7.9,8.0
Hydrology
Drainage basin: Areta river, which belongs to Aragon river drainage basin (Mediterranean watershed).
Short History of the site
Le site fait partie des propriétés forestières du gouvernement de Navarre. Le Gouvernement de Navarre a donné à Gestion Ambiental de Navarra S.A. l'autorisation d'installer l'un des arboretums sur ce site. Avant la préparation du site, les arbustes couvraient environ 70% de la superficie. Les espèces principales étaient Prunus spinosa L., Crataegus monogyna Jacq. et Ulex europeaus L. Il y avait aussi des Pinus sylvestris L. isolés. Ce site a été choisi principalement en raison de son emplacement et de l'influence pyrénéenne qui le différencie des autres arboretums du réseau du projet REINFFORCE.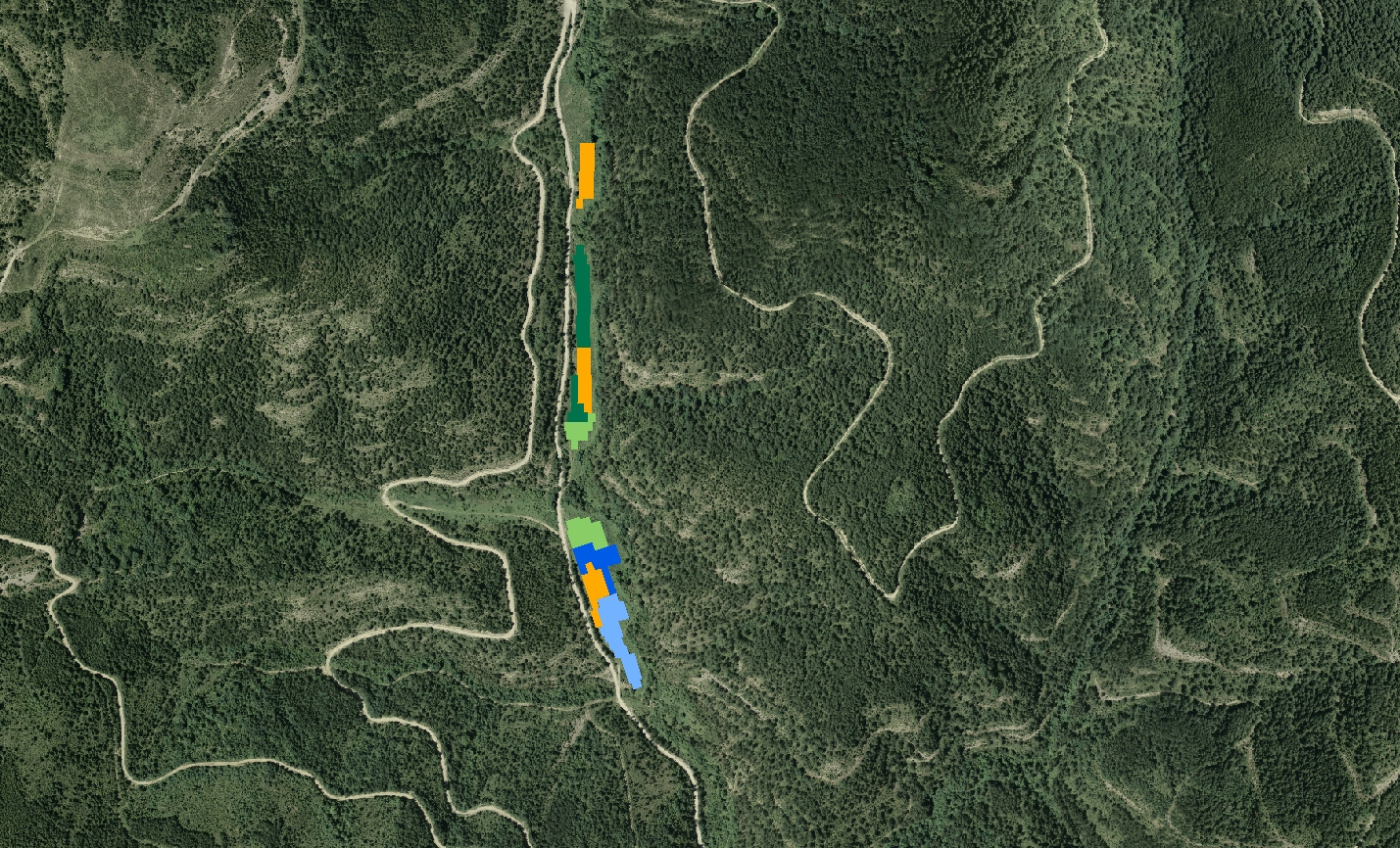 copyrigth IEFC network
Generalities of the site

Species on the site
N of Prov.
Initial tree N
Acer pseudoplatanus
4
48
Calocedrus decurrens
3
36
Castanea sativa
3
36
Cedrus atlantica
1
12
Cedrus libani subsp. libani
1
12
Ceratonia siliqua
1
12
Cupressus sempervirens
2
24
Fagus sylvatica
3
36
Fagus sylvatica subsp. orientalis
3
36
Larix decidua
3
36
Liquidambar styraciflua
1
12
Pinus brutia
2
24
Pinus elliottii
2
24
Pinus nigra subsp. laricio
2
24
Pinus nigra subsp. salzmannii
1
12
Pinus peuce
1
12
Pinus pinea
3
36
Pinus ponderosa
3
36
Pinus sylvestris
5
60
Pinus taeda
2
24
Pseudotsuga menziesii
3
36
Quercus ilex subsp. rotundifolia
6
72
Quercus petraea subsp. petraea
4
48
Quercus rubra
2
24
Quercus suber
4
48
Robinia pseudoacacia
3
36
Sequoia sempervirens
1
12
Thuja plicata
3
36